Great news - Whink for iPhone is here! We have reimagined the gorgeous UX of Whink for the iPhone screen sizes. Here are some of the features from the latest version of Whink: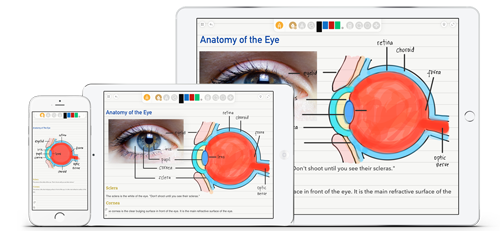 • Optimized for iPad Pro. Whink now looks great on the super cool iPad Pro display. (more surprise is soon to come in this area)
• Split screen support enables you to multitask like a pro. Whink morphs itself nicely to fit the space given to it on the screen when in split screen mode.
• Love 3D touch on your shiny new iPhone 6s? We added Peek & Pop for documents and handy Quick Actions when you 3D touch Whink app icon.
• Pressure sensitive strokes add a great new dimension to your handwriting and sketches (again, 3D touch-enabled devices only).
• Full support for Apple Pencil